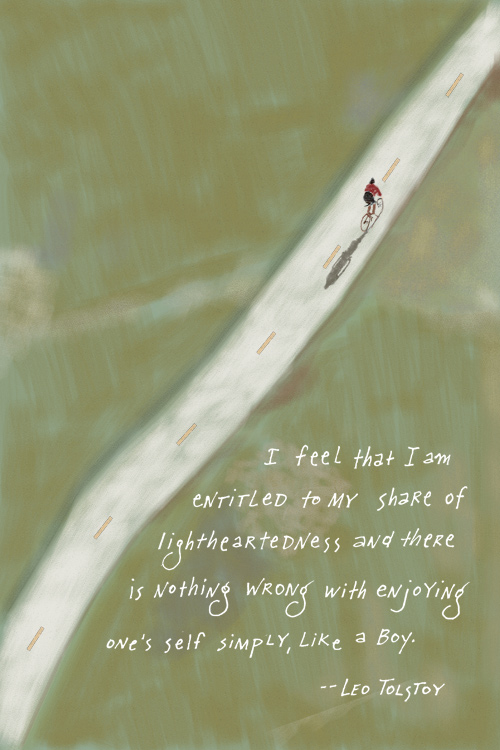 I'm a little wistful tonight. As I sit in my living room recovering from a short, hilly ride on a quiet Monday morning in late April, I'm thinking of past rides out to Tilden, and missing the cycling from years past, especially with my two nephews and my brother-in-law. It was a period when our lives and schedules miraculously converged and 50+ miles was considered an average distance for most any Saturday from March to October.
When the world closes in, as it does occasionally, and all I see are dark clouds on the horizon I think of those rides, pedaling through the redwoods on Pinehurst Road, my nephew Zachary pulling up along me side just to say "it doesn't get much better than this." And while I would tend to notice the potholes and discarded fast food containers on the side of the road, he could somehow stay immersed in the place, the redwoods, the smell of something blooming. His incessant positive outlook shook me out of my half-emptiness.
We laughed a lot on those rides. There was merciless ribbing and we talked about bikes ad nauseum and told the same stories about the same past rides as if repeating them at different mile markers on different days gave them new life. But in a way, every ride, even on familiar terrain, is a new narrative, or a new chapter in a continuing one.
There are many things that can make a road ride special; the weather, the traffic, the close calls, the near spills, the encounters with bees, snakes, squirrels, deer, angry motorists and the small but noteworthy differences in the way each of us feels on this day, today, compared with last time we rode this route. It's what we monitor and track and share in that space between climbs and descents. Heart rate, leg and butt soreness or lack of, flat tires or the miraculous lack of—we write our cycling histories on each venture out to McEwen Road, Carquinez Shoreline and the Crockett Bridge, Mt. Diablo to the Junction, Mt. Diablo to the Summit, lower Pinehurst, upper Pinehurst, Tilden by way of The Three Bears, the notorious Pig Farm Hill. And these days it's the Two Bridges Loop, Pinole Loop, the Modified Jelly Belly Ride and on busy weekday afternoons during daylight savings time Short McEwen Frontwards, McEwen Backwards, Cummings Skyway Loop, The Figure Eight of Death (McEwen Backwards Twice), and the Briones Hill.
And there's the dreaming of better bikes, upgraded components, lighter wheels, the latest training gadget. We talk about bikes like they're our girlfriends and wives, with familiarity and fondness, and a constant, humbling realization that no matter how much we think we understand how they work, they occasionally leave us stranded by the roadside.
I've been trying to find words to describe a particular sensation that I experience while cycling—that of the pushing of the pedal—that basic constituent part of making a bicycle go. It happens most often while standing up out of the saddle and pedaling up a slight incline. I only know it's a kind of sweet spot where muscle and metal are almost indistinguishable. Where thought becomes effort becomes force becomes a kind of compressed, complex, simple, explosive event.
Maybe it's a sublime facet of space and time where physics and metaphysics merge. Where the act and actor swap places and the spaces between bike frame molecules absorb a little bit of the rider. It happens many thousands of times on any ride and yet only happens once, on that one low hill, with that slight tailwind, on that cool Saturday morning in April or May, on that quiet, satin ribbon road, when legs and arms and pedals and sweat and heart give one push and then another, and something gives way, and we reach up and fly past our darkest days. I can't describe it well but I know it doesn't get much better than that.